---
Vestry Bios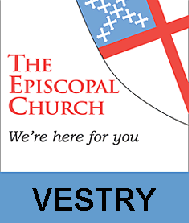 Gene Leitermann
Gene is married to Caroline Griffin and they have four college-age children. Gene and Caroline are transplanted Midwesterners who now live in Hamden. They joined Christ Church (one of the parishes that merged to form Church of the Holy Spirit) in 1985 when they were living in West Haven. Gene has previously been a vestry member, treasurer, senior warden, search committee chair, and member of the diocesan standing committee. He is currently a chalice bearer and the COHS convention delegate.
His secular ministry is as co-founder of Nextstage Design, a firm that designs theaters and other performance spaces around the country.
Gene tries to be a non-anxious presence. He's available to listen to anyone – please seek him out and give him a try, as he needs the practice!
Furahi Achebe
I attended The Church of the Holy Spirit since 2000. Her four children were baptized in the church. She believes that the strength of our church is in its activism, service to the community and its wonderful, welcoming congregation.
Melissa San Souci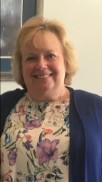 I have been an active member of COHS since the merger with St. John's by the Sea. She has been a member of both choirs, a church school coordinator and a participant in outreach endeavors. Melissa is originally from Westport CT and was an active member of Christ and Holy Trinity Church. She is a graduate of St.Vincent's School of Nursing and currently works as a Nurse Consultant at the State of CT Department of Public Health. Melissa enjoys time with family and friends, music, reading snd spending time at the beach. She lives in West Haven with her son Michael and their dog Chloe.
Kati Guthrie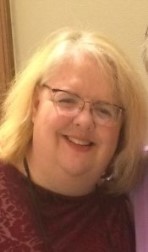 Kati feels it is both an honor and a privilege to serve the Parishioners of the Church of the Holy Spirit on the Vestry, as well as serving on the Hospitality and Outreach Committees. An analyst at a law firm by profession, she grew up at St. John's by the Sea, where she served as an acolyte and was active in the Girls' Friendly Society. Kati is also an alternate delegate to the State Convention, active at the Regional level and a supporter of recovery ministries. She lives with her beloved family in West Haven.
Ralph Lawson
Jackie Joseph
Sarah Gutermann
Vicki Rothenhausen
Aaron Charney

|

|

Share