---
Our Priest-in-Charge
The Reverend Marcus George Halley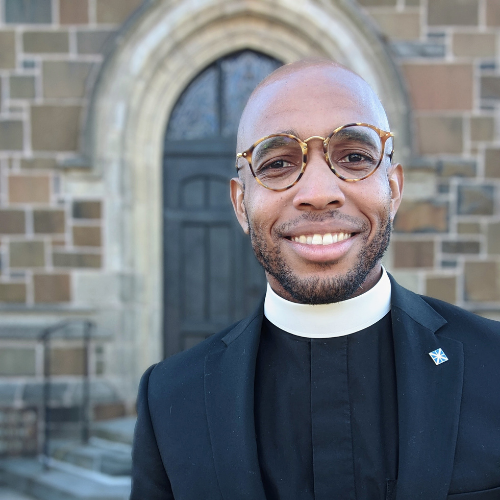 The Rev. Marcus George Halley began serving our parish as our Priest-in-Charge in October 2019 after ending his ministry in Minnesota where he served as the eighteenth Rector of Saint Paul's Church on Lake of the Isles and as Missioner for Evangelism for the Episcopal Church in Minnesota. In addition to serving as our Priest-in-Charge, the Reverend Halley also serves our diocese as Dean of Formation.

Father Halley comes to us as our first black priest and brings with him a passion for Christian formation and discipleship, liturgy, and mission. Adopting the tradtional understanding of "parish," Father Halley encourages us to see West Haven as our parish and mission field. He encourages and supports us as we go about doing the work of Jesus in our neighborhood.

The Reverend Halley currently holds a Master of Sacred Theology degree from Sewanee, a Master of Divinity from the Interdenominational Theological Center, and a Bachelor of Arts from Johnson C. Smith University. He is also completing his studies as a Doctor of Ministry student at the School of Theology at the University of the South and expects to graduate in May 2022.

When he is not preaching and presiding, teaching and forming leaders, Father Halley can probably be found writing, baking, running, or walking his 4 year old "contemplative" beagle, DuBois.

|

|

Share