---
Faith Formation
Holy Scripture encourages each disciple of Jesus Christ to be formed more and more into the image and likeness of the Lord Jesus. In our tradition, we believe that this type of formation happens across our entire lives, with every moment and every encounter with another person serving as an opportunity to be transformed into the perfect image of Christ.
We also believe that this type of formation takes intention. To that end, Church of the Holy Spirit provides ample opportunities to engage in Faith Formation for all ages.
Holy Spirit Book Club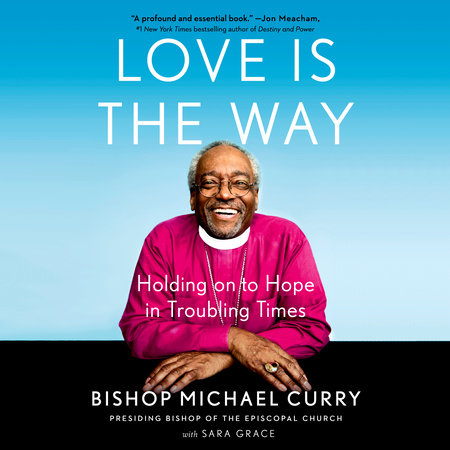 The Holy Spirit Book Club is a small group of Church of the Holy Spirit that meets to read and discuss books and build deeper relationships with one another and with Christ. In the past we've read Inspired by Rachel Held Evans and Being Christian by Rowan Williams. Anyone is invited to be a part this ministry. Please reach out to our priest, Father Marcus Halley (e-mail: mhalley@episcopalct.org) for more information.
The book for the next round is Love is the Way: Holding on to Hope in Troubling Times by our Presiding Bishop, the Most Reverend Michael Curry. In Love is the Way, Bishop Curry expands on his message of hope in an inspirational road map for living the way of love, illuminated with moving lessons from his own life. Through the prism of his faith, ancestry, and personal journey, Love Is the Way shows us how America came this far and, more important, how to go a whole lot further. The way of love is essential for addressing the seemingly insurmountable challenges facing the world today: poverty, racism, selfishness, deep ideological divisions, competing claims to speak for God. This book will lead readers to discover the gifts they need in order to live the way of love: deep reservoirs of hope and resilience, simple wisdom, the discipline of nonviolence, and unshakable regard for human dignity. You can order this book from any online retailer.
Meeting Dates & Times:
January 28, 6:30 pm – Introductory Session
February 11, 6:30 pm – Discussion of Chapters 1, 2, 3
February 25, 6:30 pm – Discussion of Chapters 3, 4, 5
March 11, 6:30 pm – Discussion of Chapters 6, 7, 8
March 25, 6:30 pm – Discussion of Chapters 9, 10, 11
This small group does require registration. You can register for this small group HERE.
Sunday Faith Formation Forum - The Creeds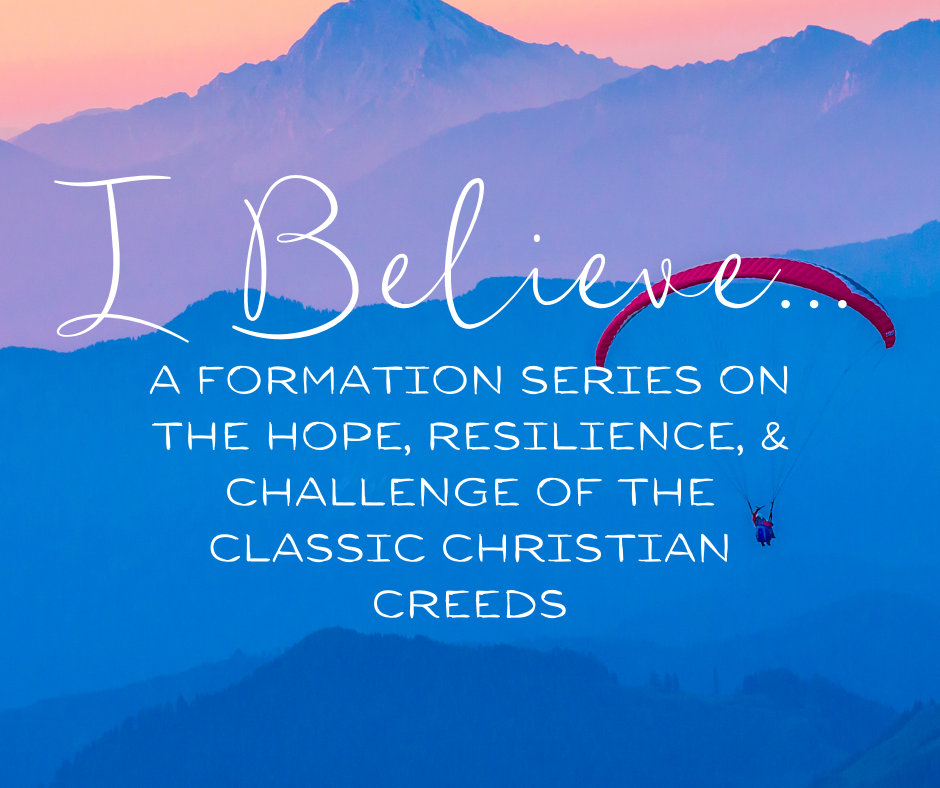 The classic creeds of the Church (Apostles' Creed, Nicene Creed, and Athanasian Creed) hold its the most fundamental beliefs. The core beliefs - or doctrines - help us to share the story of Jesus accurately with others and provide us with a solid foundation to support our spiritual journey with Christ.
The Creeds are also challenging. What does it mean to believe in God in an increasingly secular and religiously plural world? What are we to do with miracles like the Virgin Birth and the Resurrection? What does the Church mean when we say that Jesus will "come again?"
Over the series of 14-weeks (7, bi-weekly classes) we will explore what the Church is attempting to communicate by way of these Creeds. As part of our exploration, we will discover how these Creeds have not only stood the test of time, but have provided the faithful across the generations with the theological and spiritual fortitude to live in challenging times.
Our first information session will take place on February 7, at 10:15 am. Classes will take place every-other-week thereafter until May 16. If you are interested in this class, please sign up HERE.
I Will, With God's Help: Baptismal & Baptismal Renewal Classes (Classes for Confirmation and Reaffirmation)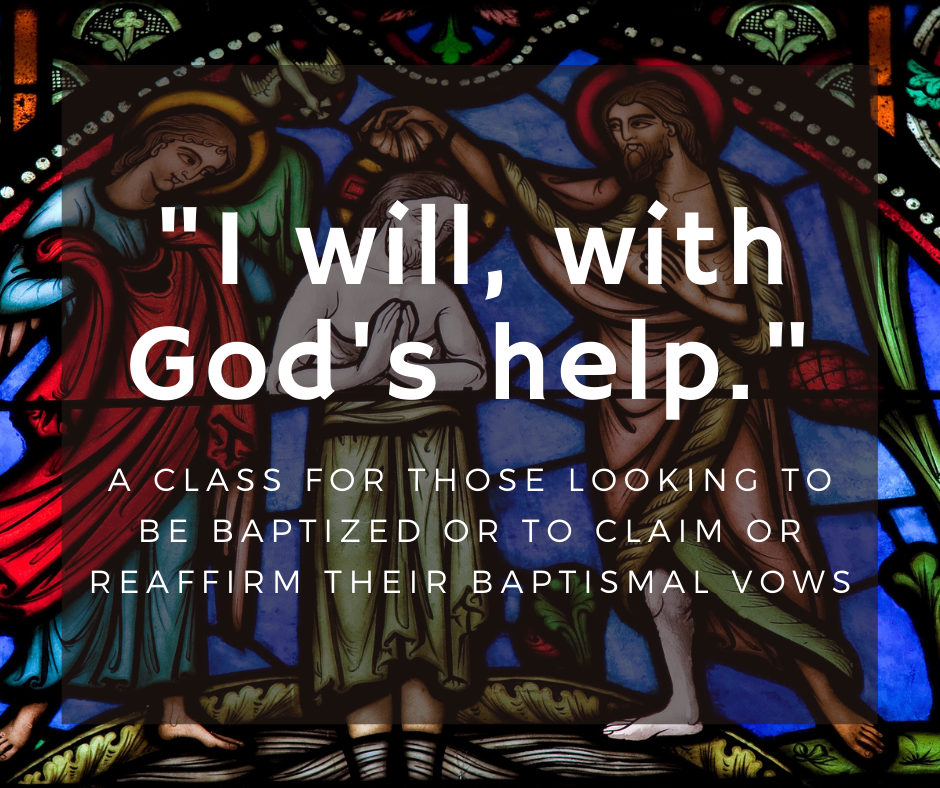 Holy Baptism is the sacrament that makes us part of the Church, the Body of Christ. In it, and by God's grace, we put on the divine life of Christ that gives us the authority to act on God's behalf in the world.
In the course of our lives, times arise when it makes sense for us to deepen or reengage that relationship. That may be due to age (commonly practiced by way of the Sacrament of Confirmation) or in response to particular life events (Reaffirmation of Baptismal Vows).
We are currently recruiting for our Baptismal Renewal Classes that will culminate in Baptism, Confirmation, and/or Reaffirmation as is appropriate for each individual. This class is open to individuals and families of all ages. We are planning to begin classes in Lent once we have gathered a community of interested individuals. If you are interested in this opportunity or have questions, please fill out the form HERE.

|

|

Share